Hello Everyone, Thanks for stopping by .
Tour was fantastic , Thank you everyone for making it possible. 
BIg news , Halloween in Berlin is being released this October 21st. The first single off the next record.
Let's sail away , sunset sail on Spirit of Independence . November 3rd
I'll be playing Jimmy Buffett songs , telling tails and story's of old Key West
Heres the link . schoonerspiritofindependence.com
What A ride it's been.  I went to Europe to try to make a video , I failed but I had a great time .
I had no Gigs lined up really so I busk my way along . Budapest, Vienna , Amsterdam and Ireland . 
Beautiful people all along the way.  The video shoots that never happened will resume when the energy level gets a boost.
Sinkhole has won BEST SONG in the Cleveland arts & Films festival and made it to semi finalist for best video 
in Austin , San Francisco and Miami Film festivals . Very Proud of this .
 The Two singles and videos are out now .Ganja Gnomes and Sinkhole are out and can be seen or listened to here  or on youtube or Spotify . I Love the process of making videos and plan two more very soon. Ganja Gnomes has almost 225k news and thats a lot of smiles .
Europe was exceptional , what a blast. I'll put some videos up very soon. quite a few are on Facebook 
The new songs are shaping more into a simplified sound , more singer/songwriter style . Acoustic driven for sure.
Work has  started on the new record and a couple of videos . stay tuned in 
We filmed and recorded that Hippie Band at the Key West Theater and its a pretty cool show . I will put a few songs up when I find the time.
Please stay safe , be aware . let's work together  .
Thank you all , Much love and Respect 
Gary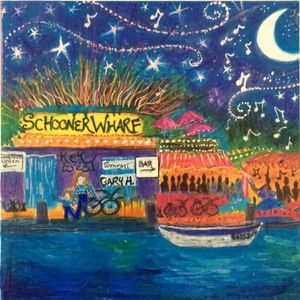 don't forget where you come From
Gary Hempsey