What a crazy ride ,  Conch Town Records has picked up . Don't forget where you come from  . 
The new record hits in April .
We will be releasing a couple of singles along with a few videos that we are shooting now . So exciting !!!  I am thankful to have the opportunity . 
I'm back to playing a full schedule here in the Keys at some very cool places some famous Duval Street joints and some hidden gems on the water that I couldn't even find . lol ..
I will continue to live stream on Facebook but no set schedule on that . when the moment strikes I guess ,.Thanks for your encouragement on the live streaming . 
the Hemptones ? Why not , I've assembled a Cracker Jack band of rag tag mirth makers and we are playing out, if the good bands cancel we get the gig . :) NAH only kidding . once in a while I get to just have fun , invite friends and the Hemptones spring into action,
That Hippie Band  will be reuniting to plat the Key West Theater on 4/20 :)  haha gonna be a fun evening 
Playing my first official show for Conch Town Records on March 18th at the Amphitheater with the Hemptones 
Going out on the road in late April on a southern run and a northern run in July : info on the shows page .
Ganja Gnomes video is almost at 200k views and climbing ( that's too cool )
A new video hits March 24th along with the single .   (Sinkhole )is its title and when you see it you'll know why 
IPlease  scroll down this page for schedule  or go to shows for a click on calendar .
 Please stay safe , be aware . let's work together  .
Thank you all , Much love and Respect 
Gary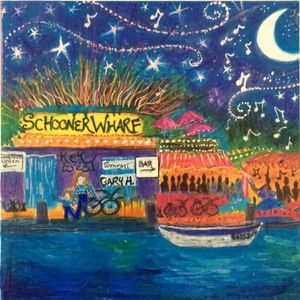 don't forget where you come From
Gary Hempsey